Common Mercedes Benz Electrical Issues to Be Aware Of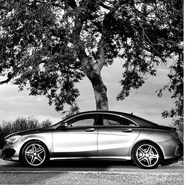 Image by LuxuryDaily.com
There are several key areas where your MERCEDES BENZ seems to be especially prone to electrical related issues, these include:
-Engine and body wire harnesses
-Navigation and entertainment systems
-Headlight assemblies
-Instrument clusters and information displays
-Seat control harness
Prevent rodent damage:
Here in central Texas, it is no surprise that we experience extreme temperatures and drought conditions far more sever then other parts of the world. This is especially true as compared to the typical climate of Germany, where your Mercedes Benz was designed and engineered. These conditions not only affect your vehicle and us drivers, but also affect the rodents that live around us.  Even parking your Mercedes Benz inside does not prevent field mice, squirrels and other small rodents from finding a nice safe place under your Mercedes Benz's hood. Here in Austin, we have an abundance of these rodents especially in heavily wooded urban areas such as Rollingwood, Westlake, Hyde Park and Tarrytown.
In the cold, rodents are attracted to the warmth of your Mercedes Benz's engine compartment. In the heat of the summer, the inverse is true as your Mercedes Benz provides a cool shaded place for rodents to nest. At German Auto Center, we find rodents seem especially attracted to the wire coatings on engine and wiring harness and coolant system components such as expansion tanks that contain engine coolant (antifreeze). Rodents often chew on these components in multiple places often causing intermittent electrical issues that are challenging to diagnose and correct.
Although there is no practical ways to 100% prevent rodent damage, there are a few precautions that can be taken. First, if you have pets, do not store your pet food in the garage with your Mercedes Benz. At German Auto Center, we have found pounds of dog food, dry cat food and pet treats squired away in engine compartments. Second, look for any signs of rodents being present. Typically, you will find some traces such as animal food or treats in places they do not belong, grasses that have been brought inside for nesting, or rodent pellets (droppings).  If you see any of these signs, bring your Mercedes Benz to German Auto Center for further inspection.
Engine and body wire harnesses:
Beside unwelcome friends discussed above, the central Texas heat can damage your Mercedes Benz's electrical wire harnesses, particularly the engine harness. The excessive heat that we experience combined with engine heat can prematurely cause the wire covering to become brittle causing cracks. This can lead to wires short together or to the body of the vehicle, leading to arcing causing further damage to the vehicle wiring. Like other German manufactures, Mercedes Benz's wire harnesses are covered in a plastic covering making it harder to visually examine wiring. More extensive test equipment is required to test for voltage draws or shorts.
Mercedes Benz navigation and entertainment systems:
The Mercedes Benz navigation and entertainment system in current model Mercedes Benz's has gone through several iterations and designs. These systems have been an area where we at German Auto Center have seen a host of recurring issues.
On most models, the navigation (optional) and radio head unit have been prone to failure. The radio head unit is mounted in the dash and depending on options, may have a large panel display integrated with the unit. Once diagnosed and isolated from other components such at the GPS antenna and amplifier, the head unit and navigation unit can often be repaired saving hundreds of dollars over replacement. On most models (not having an integrated unit in the dash) the navigation unit is located in the trunk and on most Mercedes Benz's can easily be accessed. It is important to realize that any disruption along the vehicle CAN/Entertainment-bus will cause the navigation and entertainment systems to shut down. This includes any break in the electrical or optical networks within your Mercedes Benz.
Headlight assemblies:
Today's adaptive headlight assemblies are comprised of electronic motors, servos, and electronic amplifiers that go well beyond just the light bulb. As with any complex electro-mechanical component, these can be costly to diagnose, repair and/or replace.  One of the single most important things that you can do to keep your Mercedes Benz headlights working properly is to ensure you have the proper bulbs installed. Not all bulbs are created equally. (Please see the technical blog at www.germanautocenter.com for more details on which bulbs are right for your Mercedes Benz.)  Brass based bulbs should be avoided as the resistance of the brass base can cause excessive heat build up in the plastic plug adapter causing it to distort permanently damaging the light assembly. If you have not priced a light assembly for your Mercedes Benz, some of these can cost in excess of a thousand dollars to replace.
Instrument cluster:
Your Mercedes Benz's digital display or instrument cluster is a single unit that is considered non-repairable by Mercedes Benz. Common failures such as pixel drops can often be repaired by taking the instrument cluster out of the vehicle. For security and theft prevention, instruments clusters cannot easily be replaced.
Brake sensor monitors:
Some electronic components on your Mercedes Benz are designed to fail. For example your brake pad monitor is a wire harness that is designed to be cut by the brake rotor when your Mercedes Benz's brake pads reach minimum wear thickness. Brake sensors should always be replaced when brakes are replaced on your Mercedes Benz. These sensors cannot be repaired and will trigger a brake warning until they are replaced.
Seat control harness:
Mercedes Benz has located the electronic control units and related wire harness under each of the front two seats. Something as simple as a water bottle rolling under a seat can damage the harness and/or seat motor controls. Take steps to keep the floor of your Mercedes Benz clean of foreign objects that might damage the underside of the seat.
Although at German Auto Center we see many other electrical issues related to improper stereo and accessory installation, bumpers being caught on curbs, horns, airbags and seat controls, we have just listed a few of the more common failures.  Please visit us at www.germanautocenter.com, call us at 512.452.6437 or stop by and visit with us at 8215 Research Blvd, Austin Texas, 78758.  We look forward to seeing you. German Auto Center is owned and operated by Len Gilmore.
Have a question about your luxury automobile or does your model need special work? Please ask using the comment box below on our German Auto Center Facebook page and one of our experts will reply!